Enlight Executive
Check out Enlight Executive – powerful analytics with simple to use data discovery features.
Spend more time with your clients, because the analytic insights were so easy to get.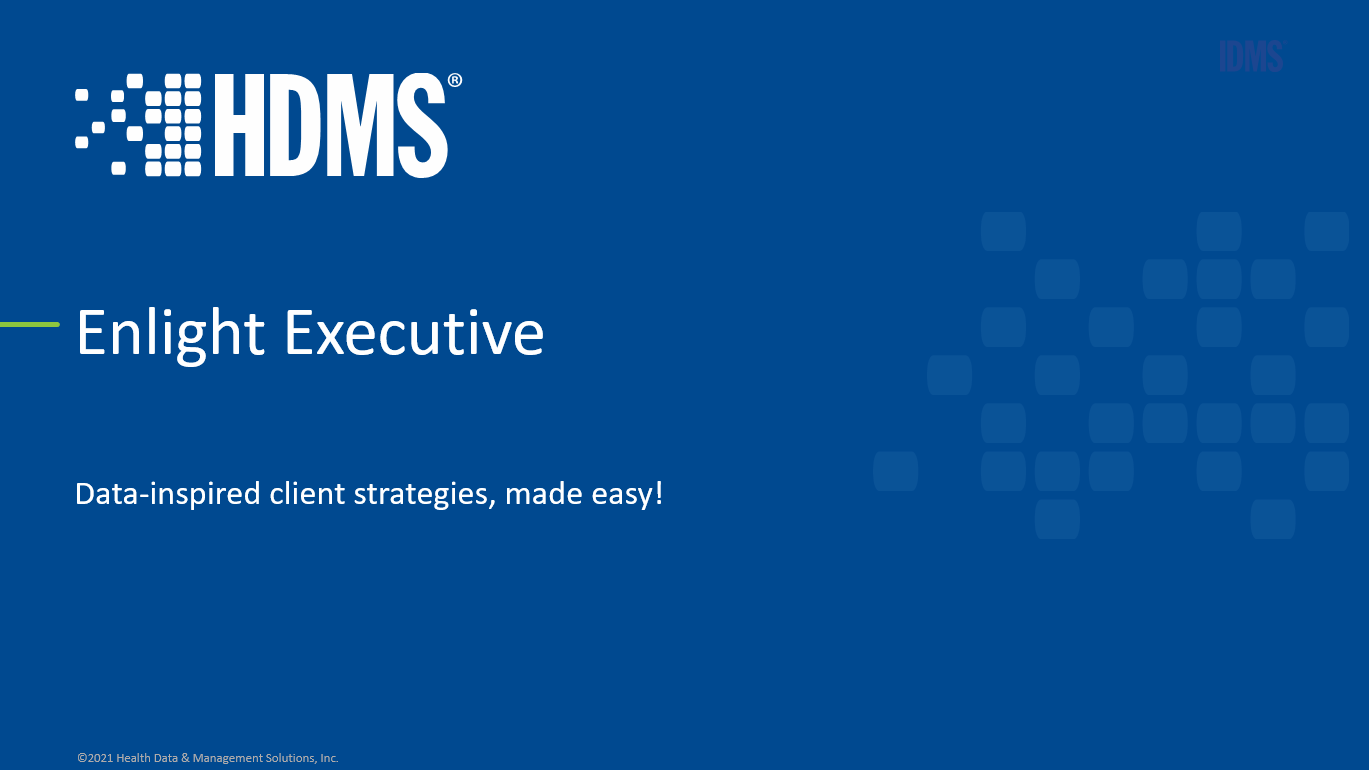 Do more with data.
HDMS takes care of the data management, ensures high data quality, and reveals health insights. That means account teams spend more time developing impactful strategies and helping clients make data-driven decisions.
Uncategorized
Enlight Executive