Ozempic Rx trends - how is this affecting us?
Ozempic has made headlines recently, for trending off-label uses.
HDMS Analytics Practice digs into a data set using new analytic content. See emerging trend insights that surprised our team.
Read now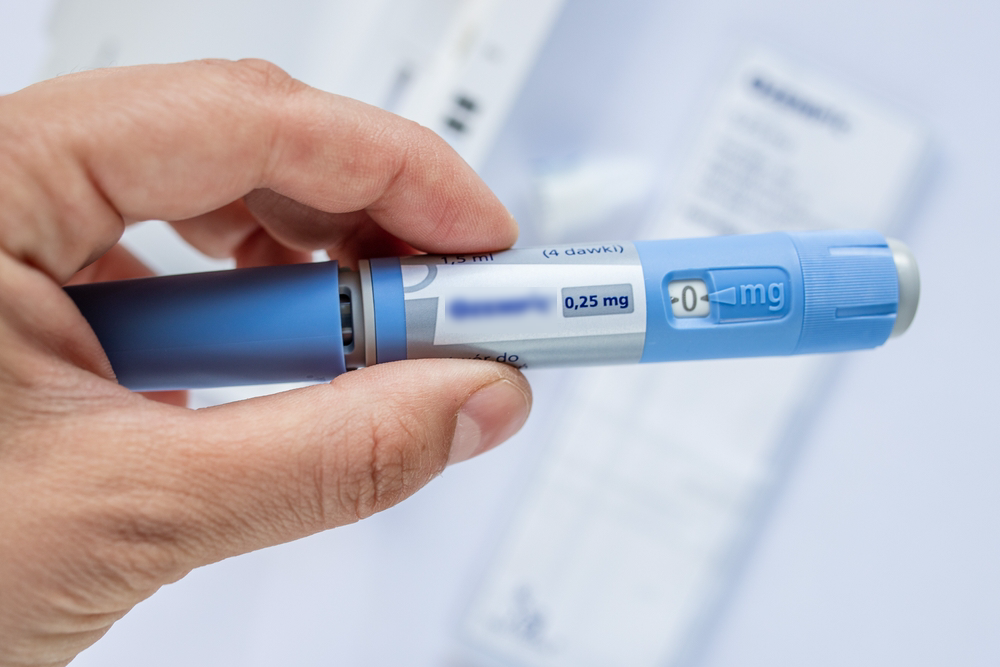 Looking for the SDoH Insights webinar?
The Analytics Practice folded initial learnings into analytic content findings.
Very interestingly, Ozempic is not the only GLP-1 drug to watch!  The Therapeutic Group as a whole is seeing big shifts.
HDMS Clients, skip the general trends.  Work with your account teams to investigate analytics specific to your population.
Trending now
Ozempic: Off-label drug use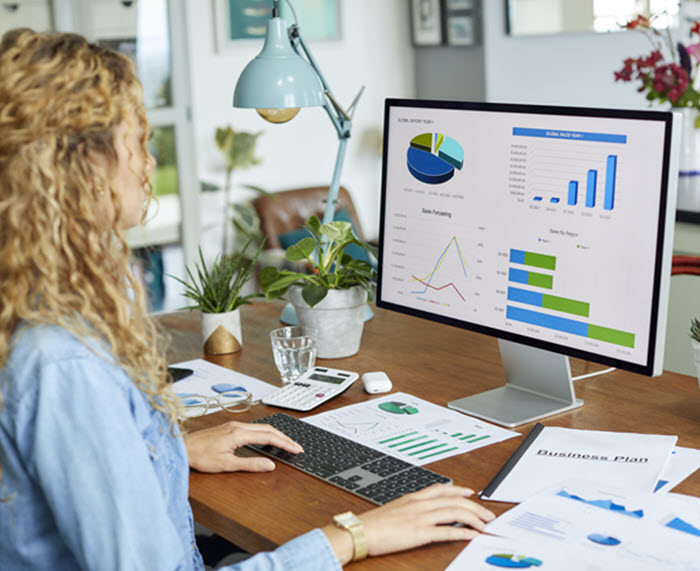 Key Business Trends in Health and Care
And what these mean for Employers
The business of care
What are some key trends impacting the business of healthcare and what can this mean for you, as a self-funded plan sponsor?
What we know...
- costs are rising
- the health system itself is evolving
- DEI, SDoH and artificial intelligence invite new opportunities
In two words – EXPENSIVE + CHANGE.
The big takeaway?
Take control and use the massive amounts of data available.  Health analytics will help you strategically navigate market transformation, minimize excess costs, and gain first-mover advantage to secure cost avoidance. All with optimal outcomes.
1. Healthcare costs are rising, and this will continue.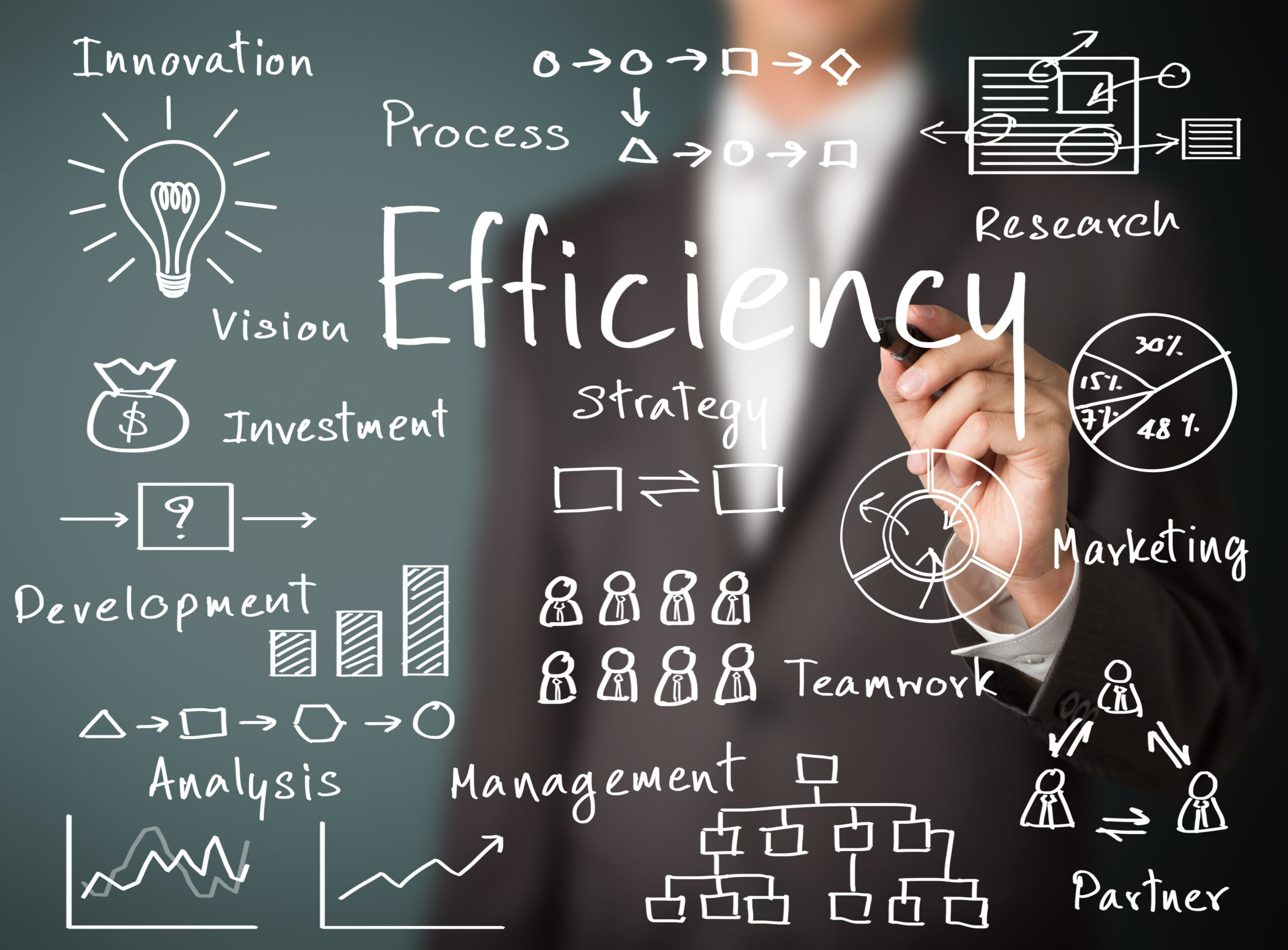 Just how much are costs rising?
CMS.gov shared that U.S. health care spending increased 9.7 percent and reached $4.1 trillion in 2020.  The health "share" of our economy is projected to rise from 17.7 percent in 2018 to 19.7 percent in 2028. The most significant driver behind this is primarily driven by increases in health sector wages.
What this means for employers as plan sponsors:
As a payor, you'll want to have the right tools and/or partnerships in place to be able to accurately anticipate and confidently strategize regarding your portion of costs.
What to do:
Offset increases in costs by optimizing plan performance.  Use analytics to surface savings opportunities.  The Great Resignation and turnover may have changed your employee base signficantly, and needs themselves are evolving.  You'll need a refreshed and keen understanding of the workforce's needs, utilization patterns, and engagement preferences.
Let's assume you made solid decisions around health plans, plan administration, programs and policies.  Now, get the most out of these choices and proactively drive to the highest level of value possible.
Key TIP:
Offset increases in costs by optimizing plan performance.
Eliminate guesswork.  Use health data to get the most out of partners and programs.
2. Market and industry disruption continues.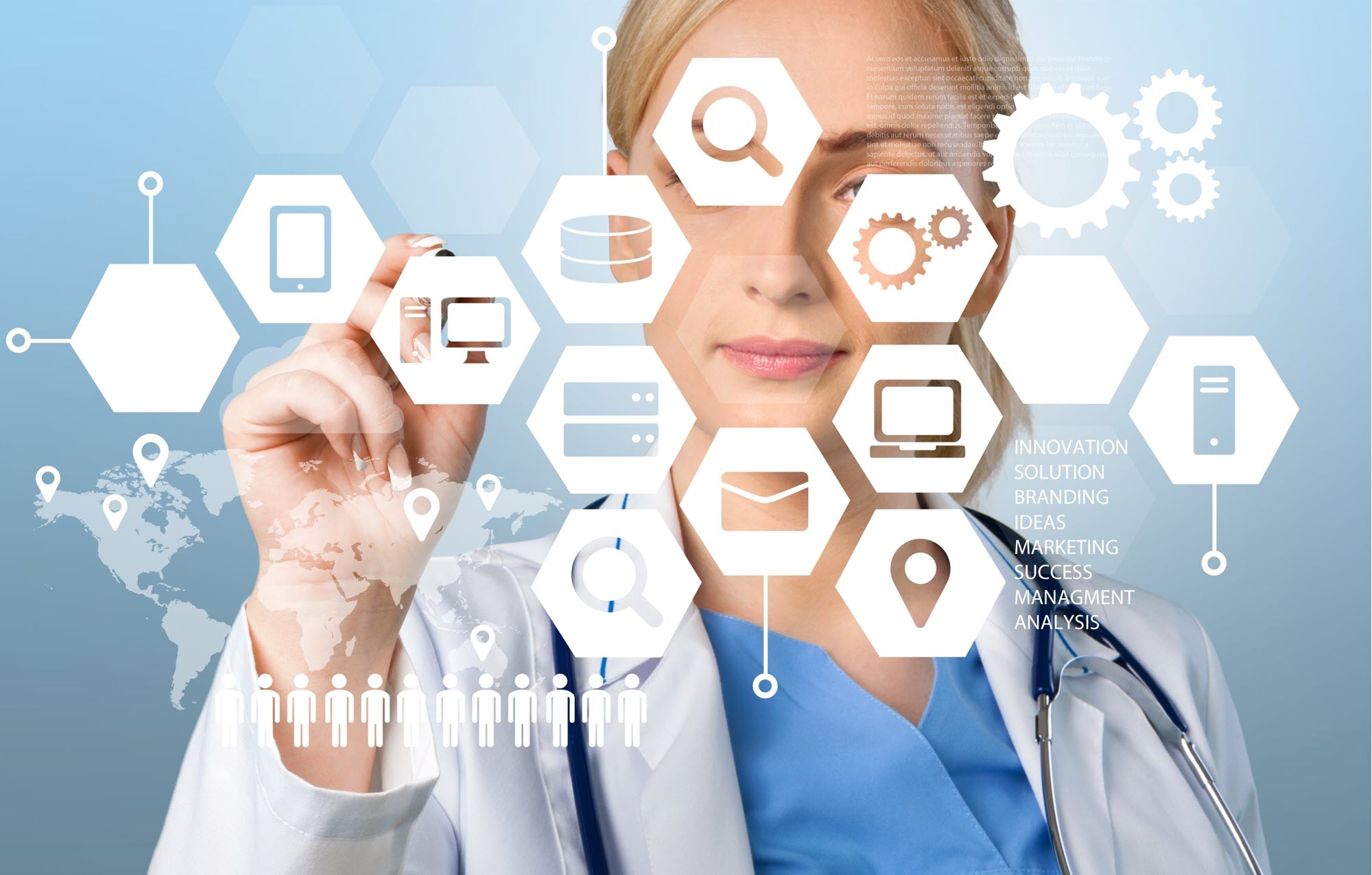 Disruption, disruption.
We're watching the pandemic accelerate the adoption of virtual care and at-home care. We see business investment and digital innovation compliment longstanding desires for an increasingly streamlined, affordable system with improved care access and health equity.
Providers and carriers continue to explore and innovate business models. Value-based care options and accountable care organizations are growing.  There are countless new market entrants in the wellness and point solution space.
What this means for employers as plan sponsors:
New health programs and options may offer interesting visions, yet leave employers with many unknowns.
What to do:
Build a repeatable model that lets you easily pilot new approaches and comparably measure results. Find a partner to do the heavy lifting around data sourcing and management.  Focus your precious internal resource time on using insights with leadership and making strategic decisions.  Choose business partners with seasoned consultative and analytic specialists to track and compare cohorts.  Create holistic views that show associated impacts and connected costs.  Lean on your partner's expertise to define metrics and analytic views in ways that support decisions around program expansion, change, or termination.
Key TIP:
Create a data-driven program and repeatable model that lets you pilot new strategies or programs and compare measured results.
For example, pilot and analyze: Which joint replacement care approaches have the shortest associated disability duration, fewest average physical therapy visits, and lowest prescription costs?
3. DEI and SDoH command the spotlight.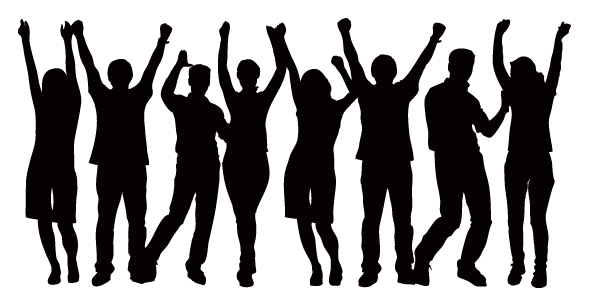 Show me the data.
Survey results* that report statistics like 83% of U.S. organizations reported implementing diversity, equity and inclusion initiatives in 2021 and political activity like The Improving Social Determinants of Health Act of 2021 (S. 104/H.R. 379)**, illustrate the magnitude of momentum.
Read more about it here* and here**.
What this means for employers as plan sponsors:
2022 invites enormous opportunity to drive change by partnering with emerging DEI leaders who bring passion and creativity to evolving program design in ways that accommodate a broader set of needs. The very qualities that make us unique and special and our social environments (both home and at work) influence what works well for each of us when it relates to health. Employers that can measure what's working for whom are set up to make smart and responsible benefits design decisions tailored for their population.
What to do:
Create a data-driven, measurable DEI and SDoH framework around your benefit offerings. This could be looking at traditional metrics by salary range or race, incorporating third-party regional SDoH data, or even looking at variances in condition prevalence based on job types. Look at a minimum of 2 years of baseline data and prioritize equity gaps and key drivers. Host small group lunches to ask employees for context around what you see in the numbers. Engage with health plan- and community-based resources alternatives. With analytic rigor surrounding your efforts, and a multi-disciplinary approach, you'll see an impressive impact.
4. Health is top of mind for more individuals.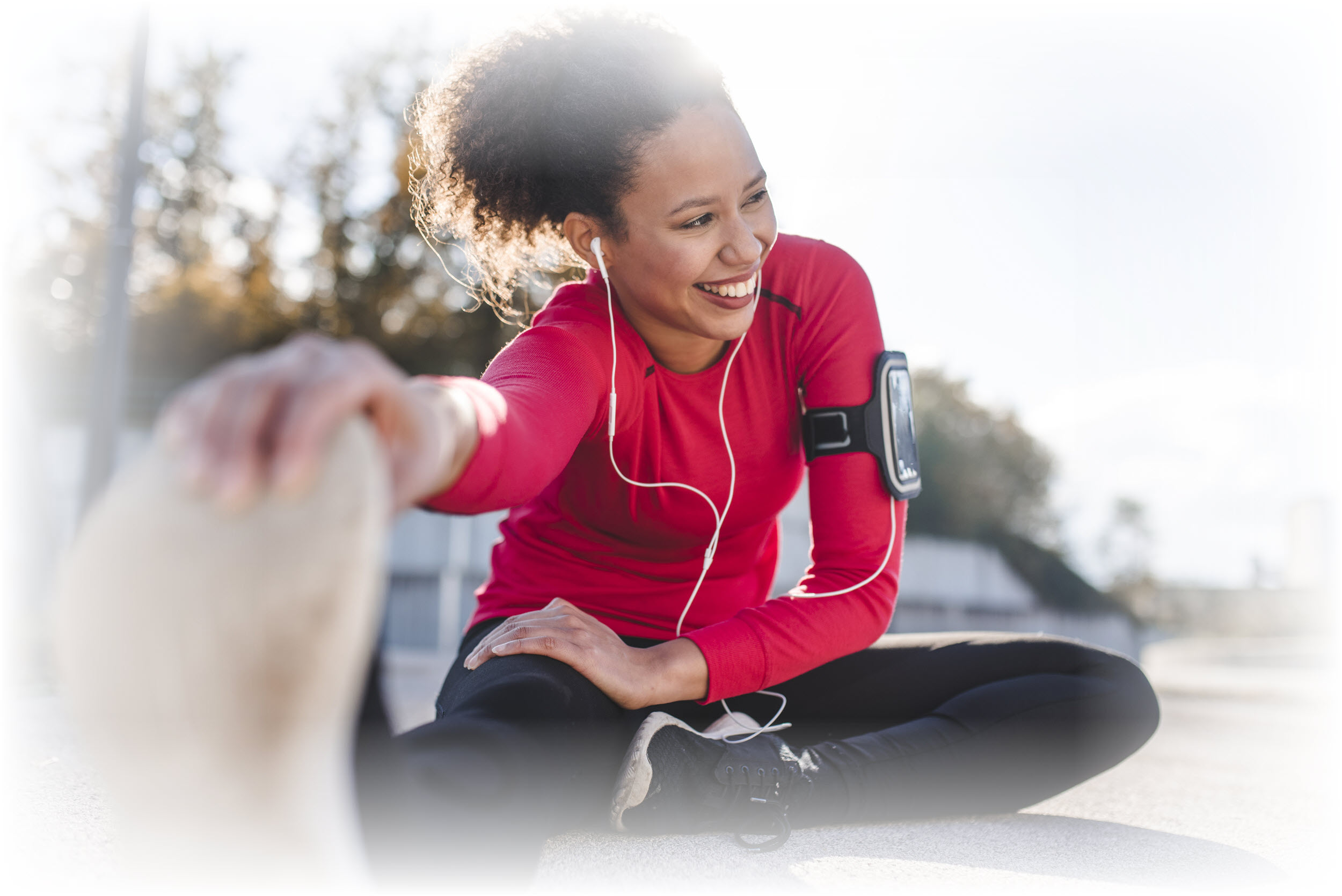 Show me the data
Literally. The need for mental health services is increased, and mental health has a known influence on physical health and overall health costs. A Kaiser Family Foundation (KFF) study* found that during the pandemic, about 4 in 10 adults in the U.S. have reported symptoms of anxiety or depressive disorder, up from
one in ten
adults who reported these symptoms from January to June 2019. One insurance company published mental health claims increased by 25% in 2020.
What this means for employers as plan sponsors:
Recognize your ability to support the whole person through benefits design. Hit the streets and ask your employees what's important and what is needed.
What to do:
It's a great time to listen to what people say, and measure what they do. In addition to adding mental health benefits, pilot environmental changes. How do a blend of policy updates (e.g. mandatory meeting-free lunch-and-wellness hour?) and benefits expansion (coupled with a wellness program with fitness incentives) associate to employee satisfaction survey data and business goal measurement? The data exists. It's just a matter of analyzing it.
5. AI, ML and predictive analytics foundations bloom.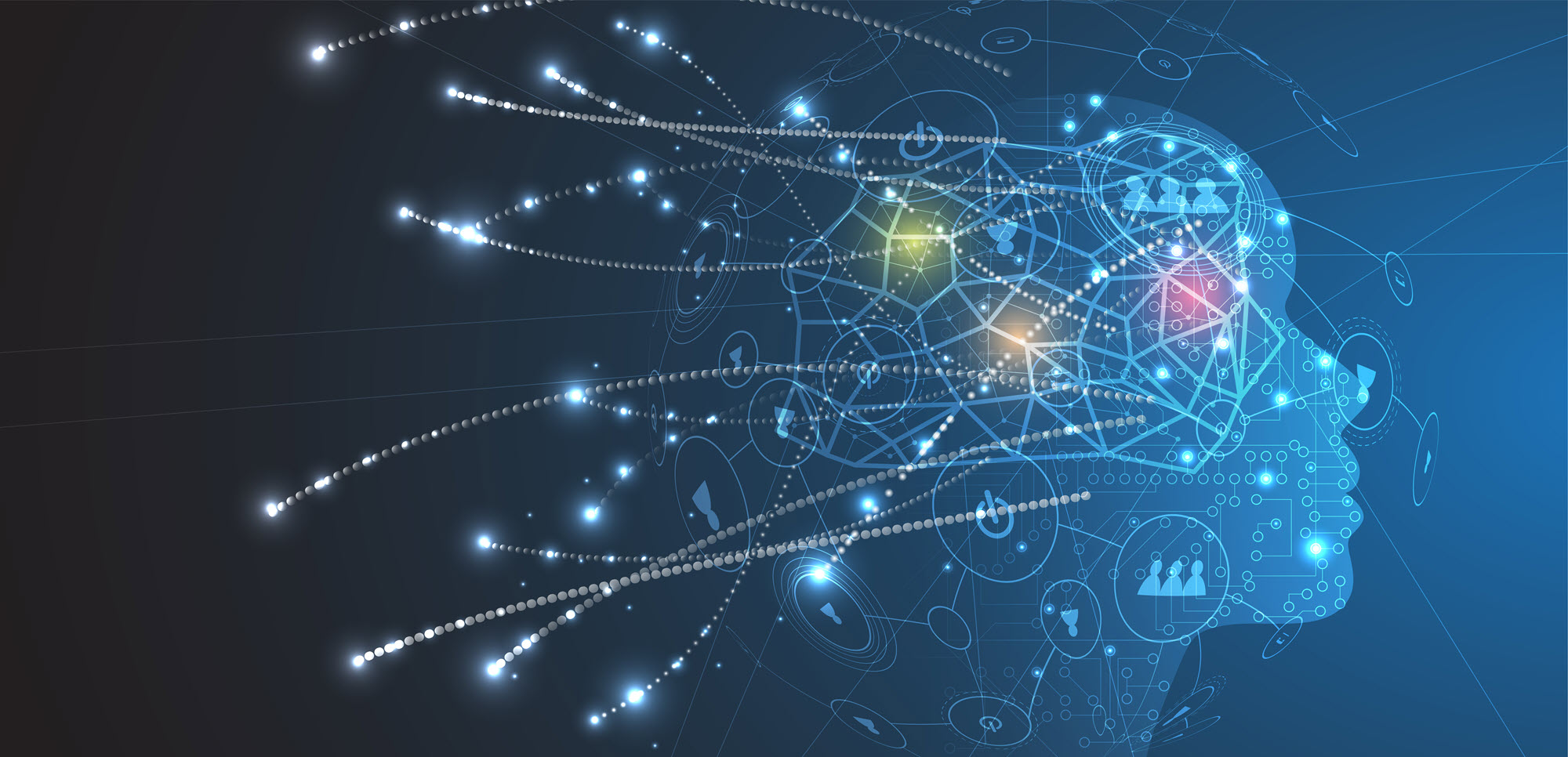 Innovation acceleration
Artificial Intelligence (AI) and Machine Learning (ML) are being applied for clinical innovation in areas like medical imaging, drug discovery, and to predict disease early. These are areas beyond an Employer's realm. But these same technical innovations are useful in population health management – for planning, resource management, and targeted communications.
What this means for employers as plan sponsors:
You'll see more and more talk about health Big Data being used to define health experiences that personalize care, address diverse needs and preferences, and icrease engagement.
As an Employer, you are set to take a leading role in putting health data to work using AI, ML, and predictive analytics. You have access to significant data, control of working conditions and environment, and a trusted relationship with individuals.
Creating a culture that grooms healthier people, invites short-term and long-term advantages:
– increase health
– lower health costs
– improve employee retention
– increase productivity
What to do:
Right now – use AI, ML, and predictive analytics to plan resources, build business continuity and forecast costs more accurately. Next, dig into rising risk groups. Identify actions that influence a more positive outcome. Work with vendors that embrace these technological opportunities – and ask them to articulate how their strategies drive savings for you, as a payor.
Where do I even start?
Choose a flexible analytics technology that will let you analyze results across different plans, evolve over time, and bring in point solution data.
Work with an established vendor whose core vision is in line with providing health analytics to employers, like yourself.
Health Big Data is complex. It requires highly specialized skill sets and domain expertise.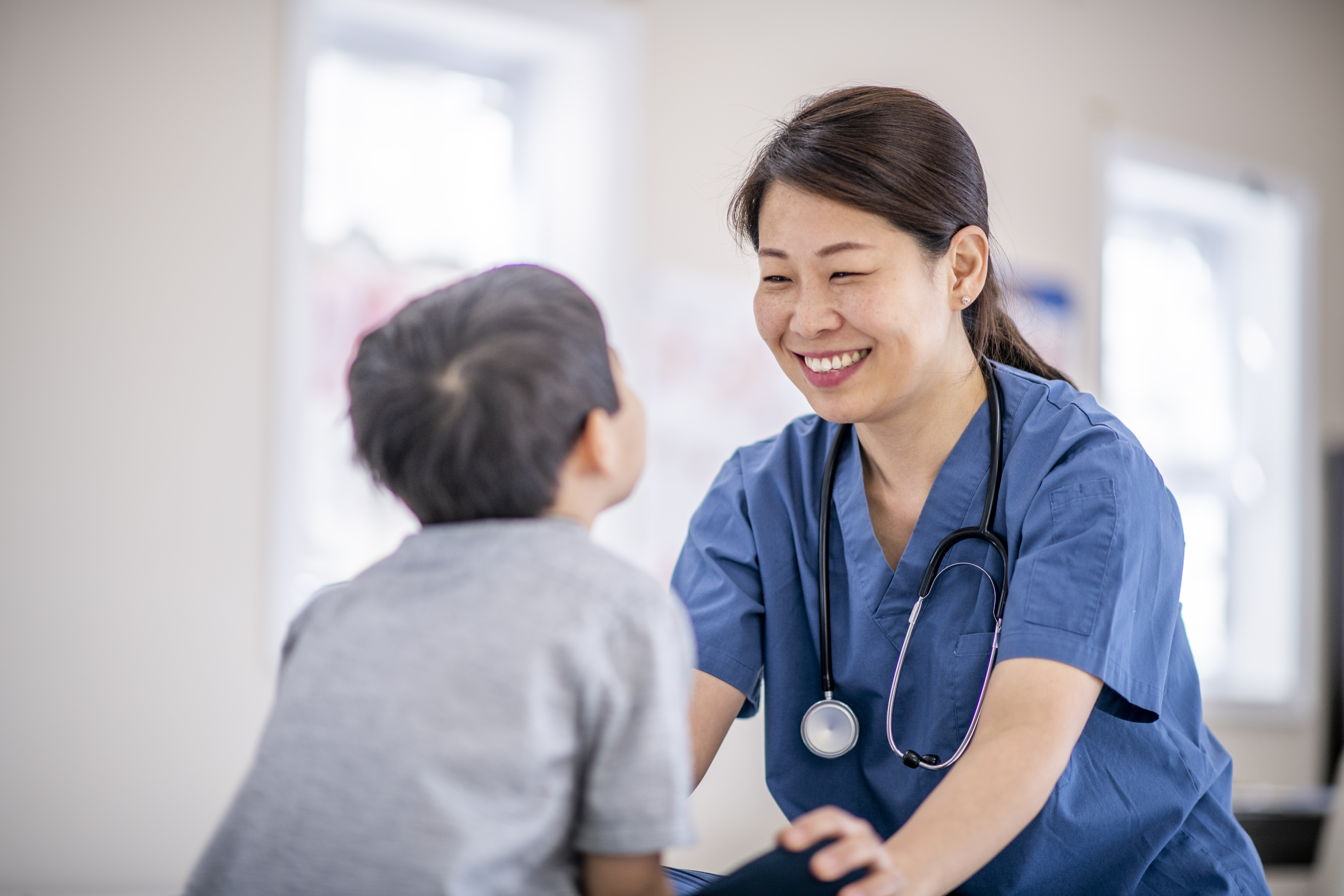 Article
Key business trends in healthcare – and what these mean for Employers
SDoH insights - Let's understand and trust the data we use in analyses.
How do we do that?
SDoH analytics requires a lot of data, and different types of data. Claims data tells us about health care visits. Digital device data tells us about daily health. And special data sets let us delineate the social and environmental factors that could influence each member.
In SDoH analytics, we understand each person as an individual and in context, but look at a community as a whole in aggregate, to see what trends and patterns emerge.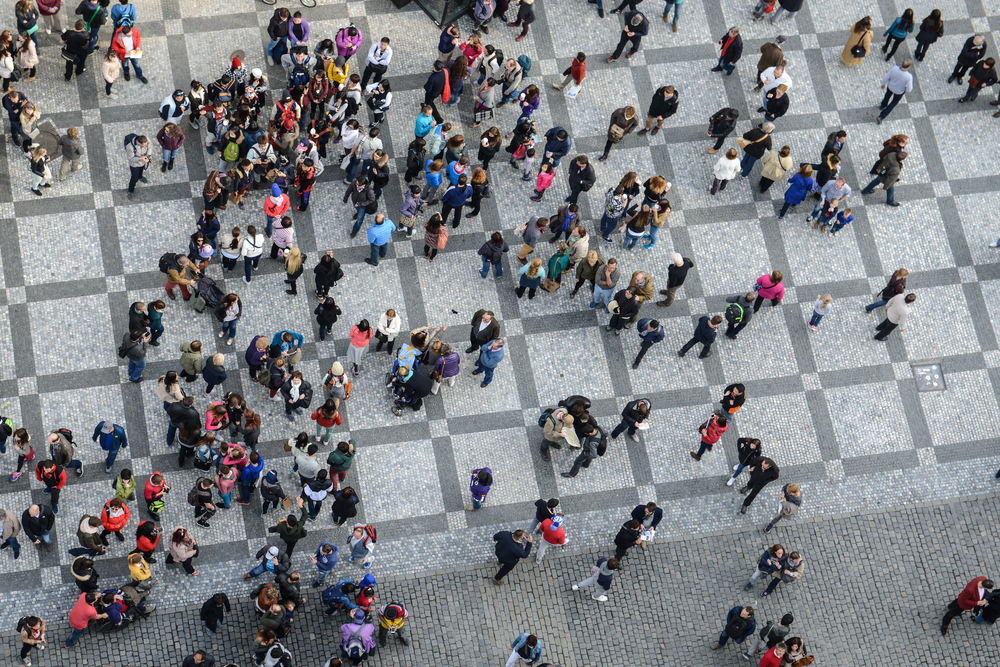 How do I know if I can trust this SDoH data?
Here are 5 important aspects to consider, and tips of what to look for, so you can trust the insights in your SDoH analytic endeavors.
How is the data integrated?
How specific and granular is the underlying data?
What is the social determinant being analyzed?
Can you clearly understand the definitions and data sources used for insights?
How trusted is the health data itself?
Let's dig into some more details on each.
#1 - The data model
How is the data organized and connected together?
Wellness means care and lifestyle choices. This data is scattered across many different places. Health analytics must integrate complex claims data structures and lifestyle data at an individual person level. SDoH analytics should also be connected at a person level. This way, the data is ready to serve all the analytic questions you may ask, without additional data preparation and delays.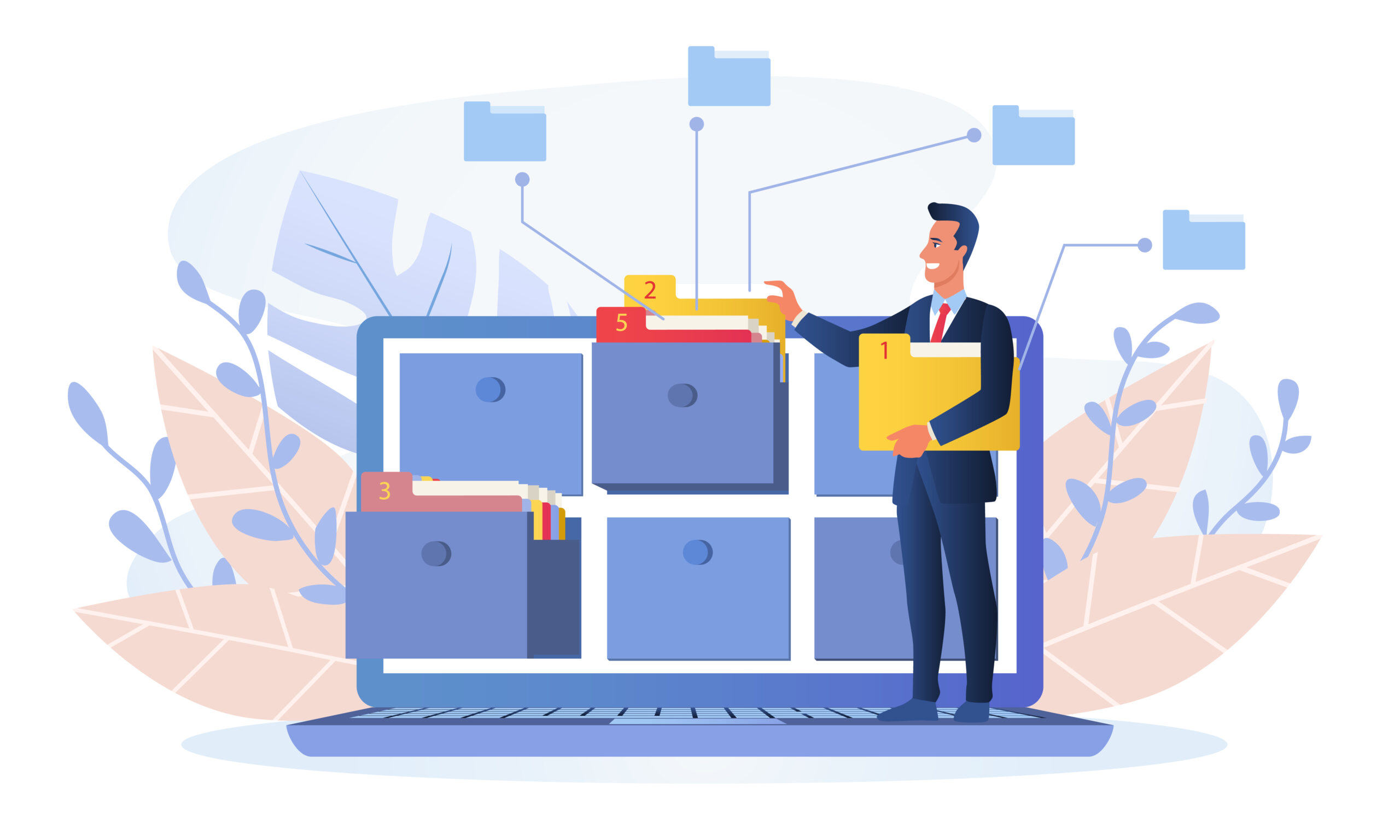 #2 - Granularity
What level of detail characterizes the data sources used?
The more granular a data set is, and assuming it is associated at a member-specific level, the more trustworthy and usable your SDoH insights will be. Think about the variation of social and environmental factors you see across an entire zip code. Now think about the degree of variation you see within a neighborhood. A Census Block Group is akin to a neighborhood. This means if you have source data that has a Census Block Group level of granularity, you are seeing only the degree of variation across neighborhoods, not entire zip codes.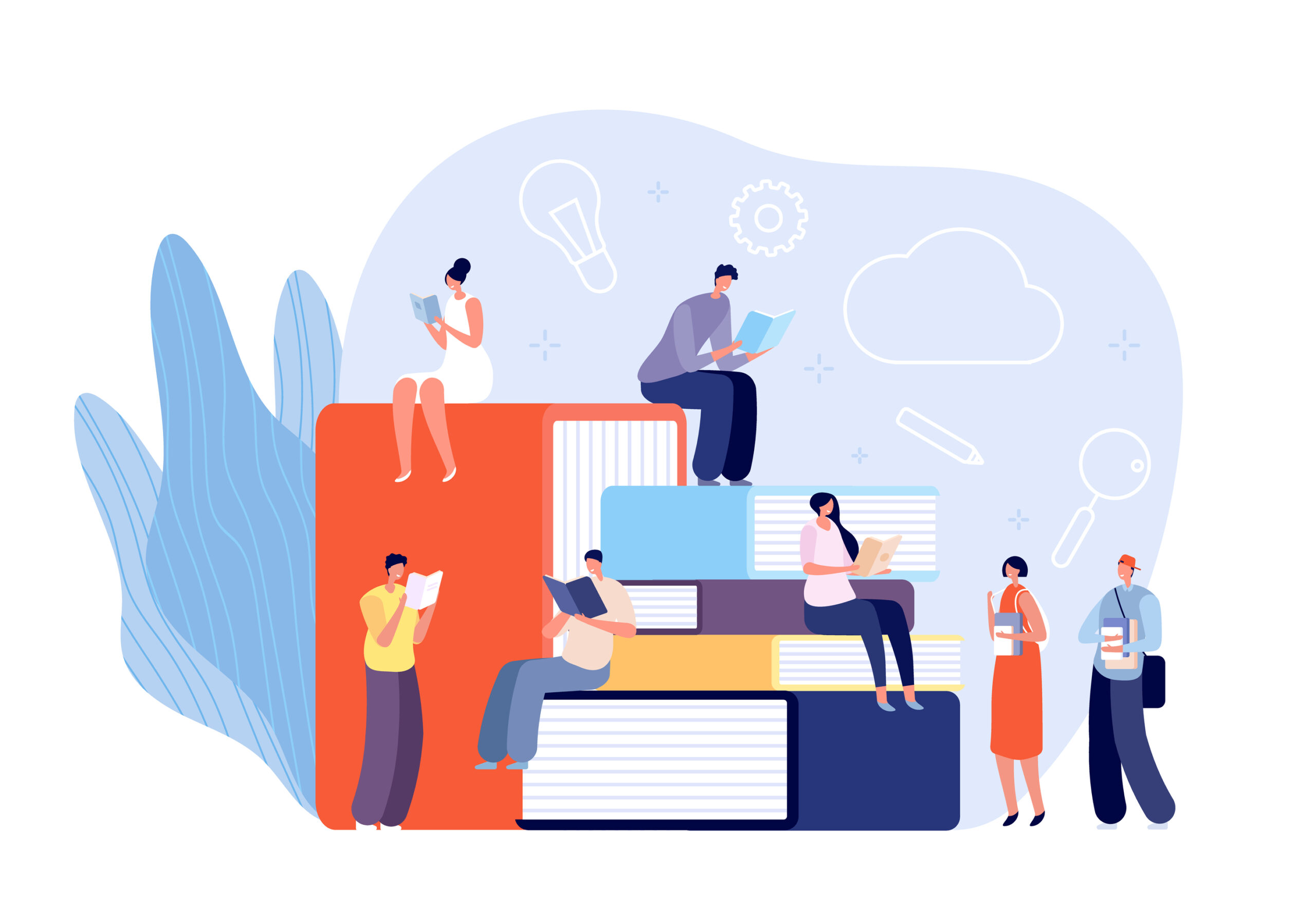 Here are two tips for building out a new solution:
TIP: Find out the options you have around individual member address data. Ask questions about the quality and completeness of these fields. Ideally your solution will have the flexibility to use or assemble the most complete collection of member addresses possible.
TIP: The best solutions offer a member-level integration to at least census block group level.  That associates people to the social and environmental factors known to a neighborhood level of insight.
#3 - Specificity
Which factor are you investigating?
Social and environmental factors cover a broad range of influences on health. Air quality or water quality? Economic hardship or transportation access? There is so much we can do if we have lots of different SDoH indices to choose from. For instance, one HDMS client is looing at the transporation index alongside the technology index to assess the potential usefulness and impact of a mobile unit verse a virtual solution for specific care services. Locations with low transporation AND low technology indices are prioritized for mobile services, while other locations are suitable for virtual care alternatives.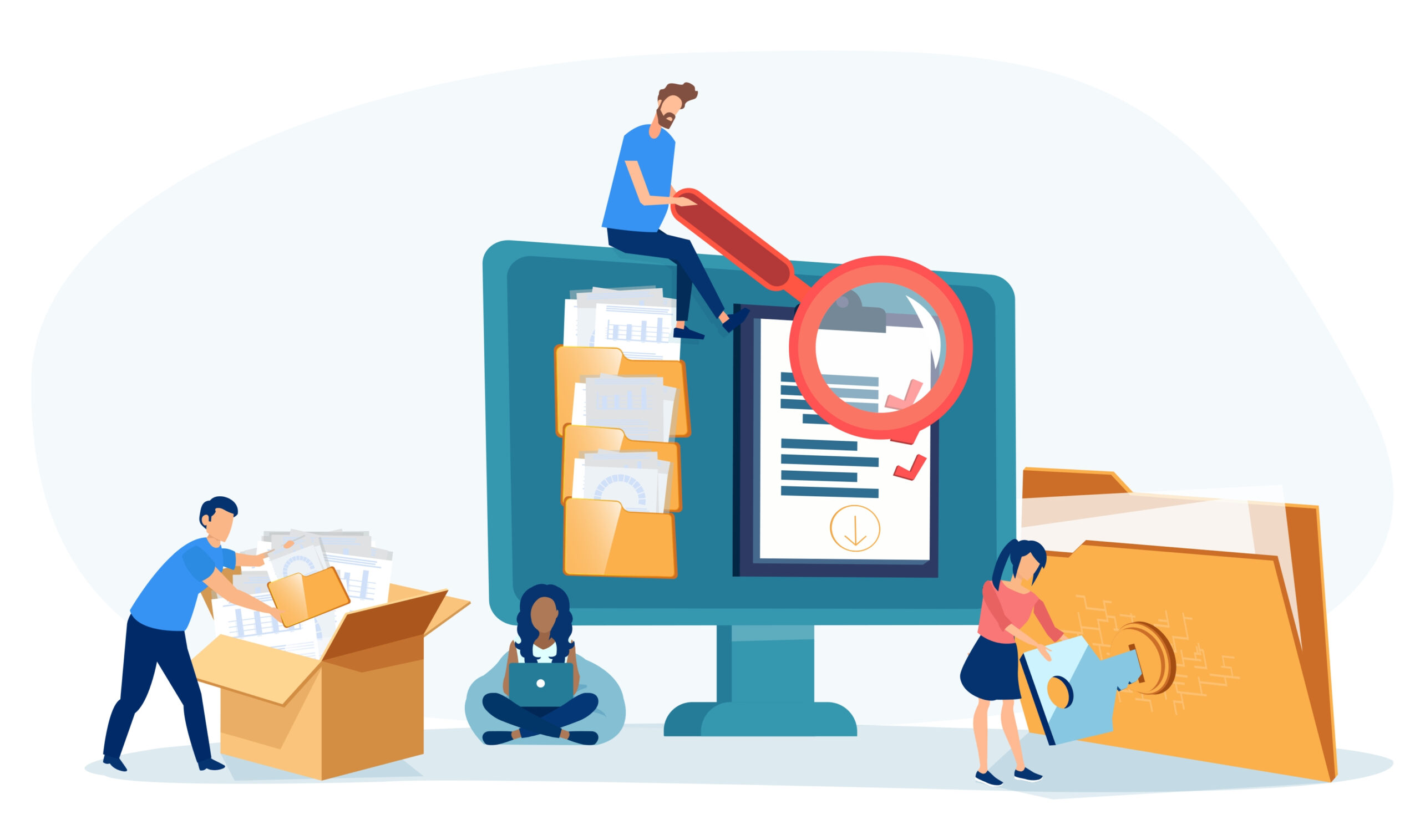 Here are two tips for building out a new solution:
TIP: Make sure your solution offers data and SDoH indices that meet broad investigative needs.  Most organizations have many questions and require multiple SDoH indices. In a discovery phase – a few options let users understand opportunities to act impactfully based upon different criteria.
TIP: Consider ways to allow analytic journeys to mature. Composite indices can be great for initial analysis. As a team starts to work on designing for a barrier or opportunity, a more specific SDoH indice will reveal important nuances or details.
#4 - Transparency
What are the definitions behind the numbers?
Have a good understanding of which social or environmental factor you are investigating and where that index is sourced. There are a wide variety of options. Nothing will be perfect. Some indices are more complete, more granular, more recently or frequently updated, than others. As you interpret results, have transparency around the process leading to the metrics. This will help everyone interpret and apply insights better in the long run.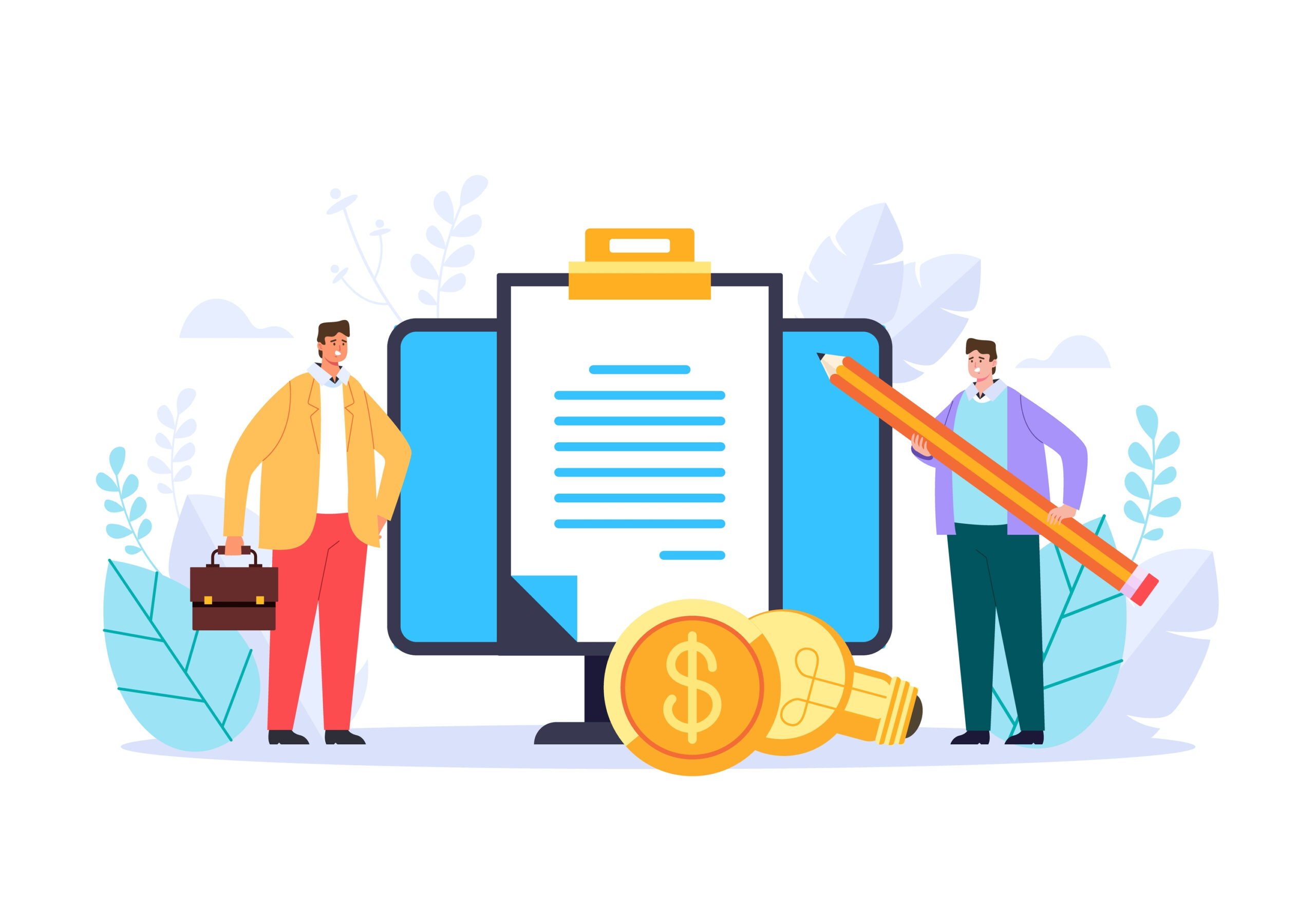 One last tip:
TIP: Enriching claim data delivers fast and intuitive investigations. This makes SDoH analytics easier too.
Enrichment can have many forms: classify claims by episode treatment groups (ETG), apply pharmaceutical classifications, and flag specialty druges. Enrichment processing also identifies gaps in care and low value care and makes it easy to surface these individual moments into analytics.
ER visits that have been classified using the NYU methodology allow you to quickly look at who visited the ER for non-emergent care, just by using a few filters.  Now think how powerful it is to further see these visits by income index.
#5 - All the data
What's the quality of your core health data sources?
As we think about integrating new data to investigate social determinants of health, we naturally focus on the new data – the addition. But we need to link that to core health data. Let's not forget the quality and usability of those systems or sources. The data quality processes surrounding your traditional analytics are a critical part of trusted SDoH insights.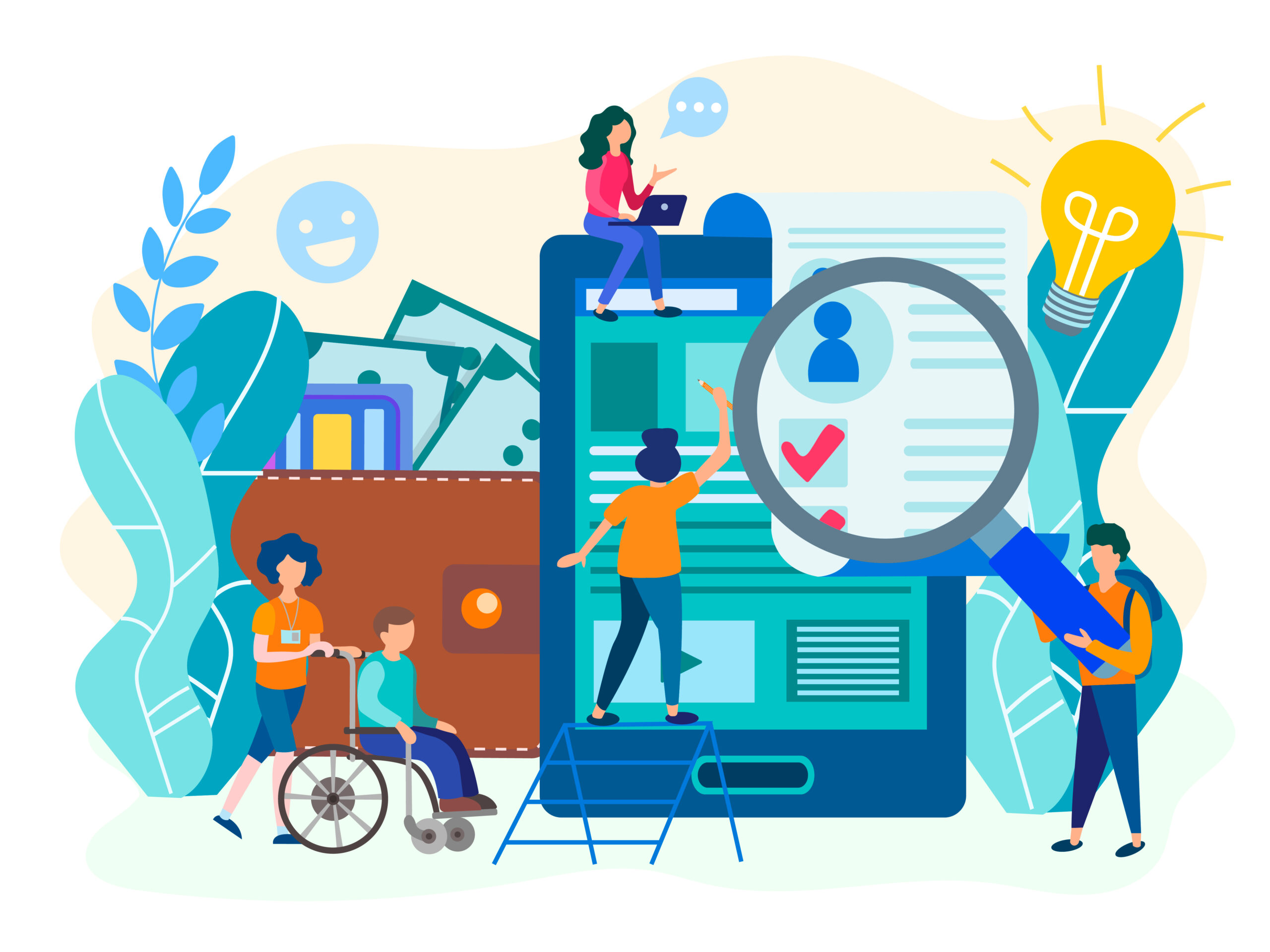 Simple, Powerful.
Check out how easy it is to include Social Determinants of Health (SDoH) factors into an analysis.
Easy to use – more time for driving change.
HDMS Enlight offers the most comprehensive out of the box SDoH analytics on the market.
Explore SDoH Analytics
Contact us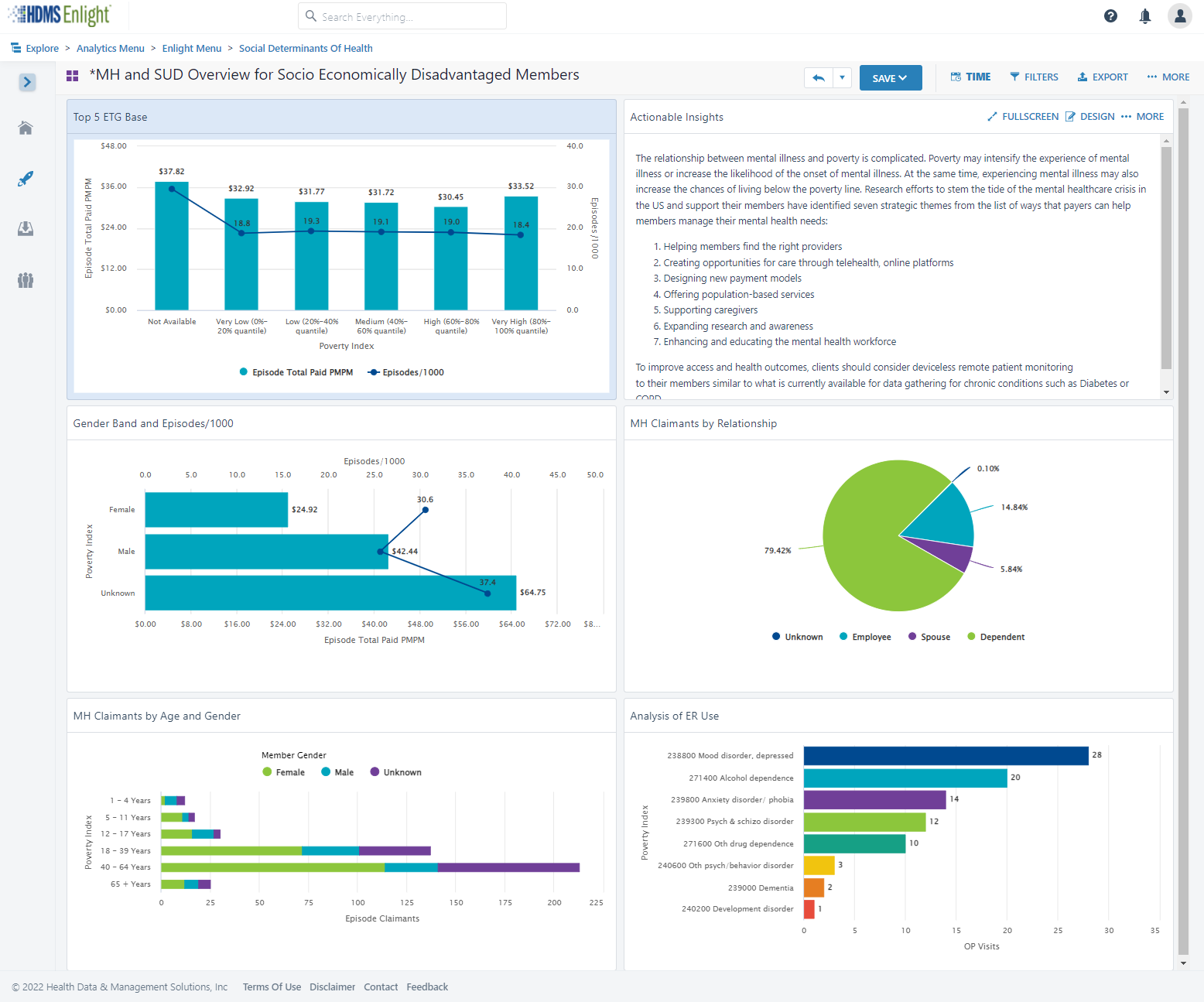 Trending now
SDoH Insights - Data you can trust
Best Practices to Measure Point Solutions
What value are we getting from our point solutions?
Have answers regarding "Point Solution Value" that your boss will love.
On average, large employers and plan sponsors have 9+ point solutions
as part of health and wellness benefits.
Point solutions have been a great way to enhance benefits and provide care for a targeted need.
But as point solution costs add up, the pressure increases to understand, and sometimes PROVE, the value.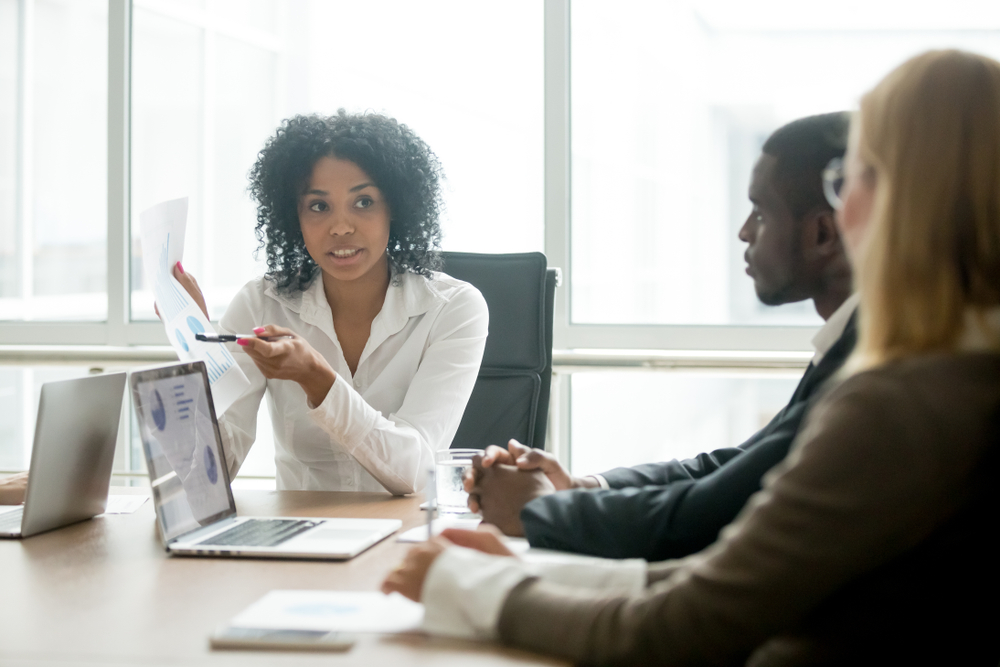 What's a point solution?
Most firms offer programs to identify health issues and manage chronic conditions (health risk assessments, biometric screenings, and health promotion programs).
83% of large firms offer a program in at least one of these areas: smoking cessation, weight management, and behavioral or lifestyle coaching.
Source: Kaiser Family Foundation study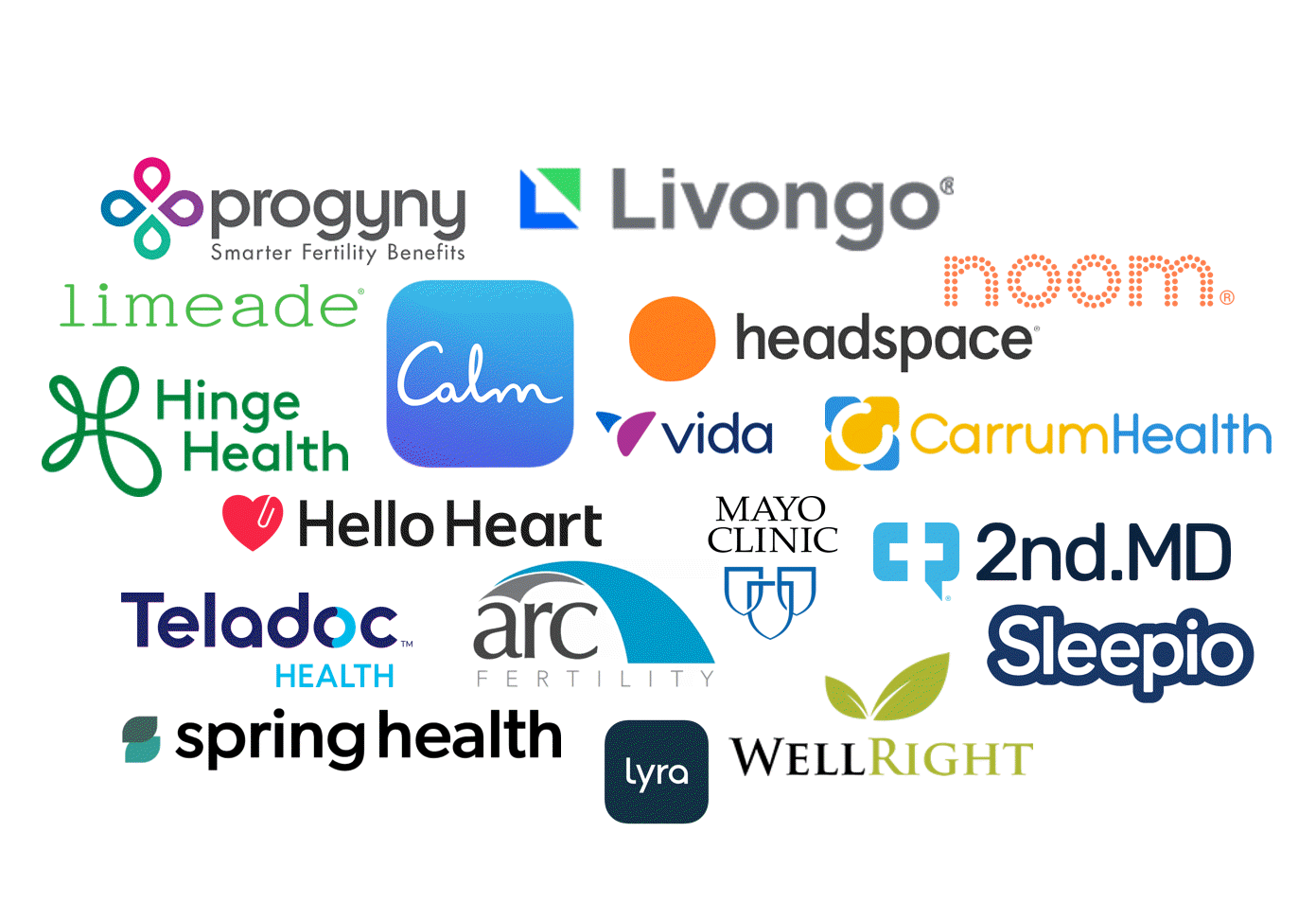 We love measuring value.  And OUTCOMES!
Here are three best practices, to deliver business decision-ready analytics, about the value of point solutions.
Best Practice #1:
Use a cohort strategy to evaluate point solutions.
Cohort comparisons are the ultimate analytic strategy for proving value. Without a direct comparison within the same population, there are so many factors that introduce doubt on what the numbers truly capture. Alternatively, by looking at well defined and specifically differentiated groupings of people, we can directly compare performance take away concrete and specific learnings.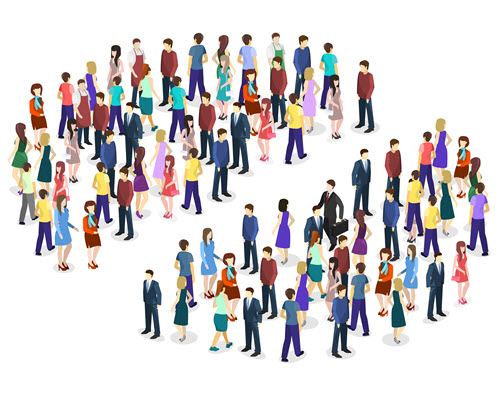 Two pro tips:
TIP: Look at related costs across your cohorts: Determine if there is value beyond just the immediate program financials. For instance, we have looked at disability claims, to measure the influence of a point solution program.
TIP: Look at related health concerns: Investigate other aspects of wellbeing to see if there are notable halo effects.  For instance, we have investigated if there are mental health differences across maternity program types, short and longer term.
Here's a good example from our client base: This national retailer wanted to measure the value of a Center of Excellence strategy for heart conditions.  The metric strategy compared a well-defined pair of cohorts that looked beyond traditional utilization and cost metrics.  We helped them also include mortality rates (COE – lower), returns to work (COE – faster), outcomes (COE – better), and company satisfaction (COE – higher).  Yes, that's right – employees actually reported a higher employee satisfaction rate on the survey following a major episode of care.
Best Practice #2:
Ask the right analytic questions.
Often "What's the value?" is the wrong question. The correct question is "Who is this valuable for?" or "What's the incremental value?"
There will always be a portion of a population that is engaged in their health and wellness. Your data can tell you who this population is, and provide insights that help you identify more people "like them" that you can target and pull along, therefore increasing program value. Also consider if the engaged audience would have been healthy or well without the special program, in some other way. Is it the program – or the people – that are providing the results you see?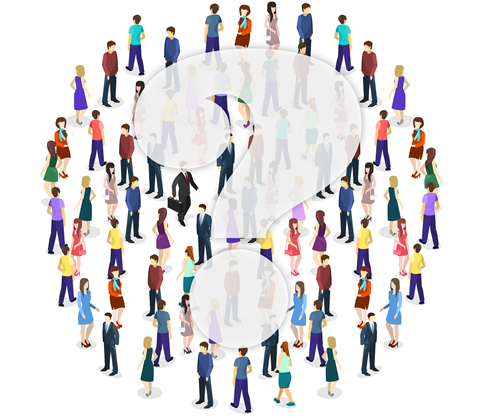 Analyze for the big picture and long term.
Choice might be the right choice. The optimal strategy may not be selecting the best performing program in some cases. Use data to confirm if similar point solution programs are engaging the same or different audiences.
One self-funded employer had two somewhat similar wellness point solutions – Solution A emphasized "exercise and feel better."  Solution B emphasized "Eat right and feel better."  They both showed value – which one should they keep?
A deeper investigation of the data revealed that the solutions were in fact engaging somewhat different audiences.  The self-funded plan sponsor found they increased the value of BOTH point solutions by understanding the demographic nuances, and creating more targeted communications and incentives that used these insights.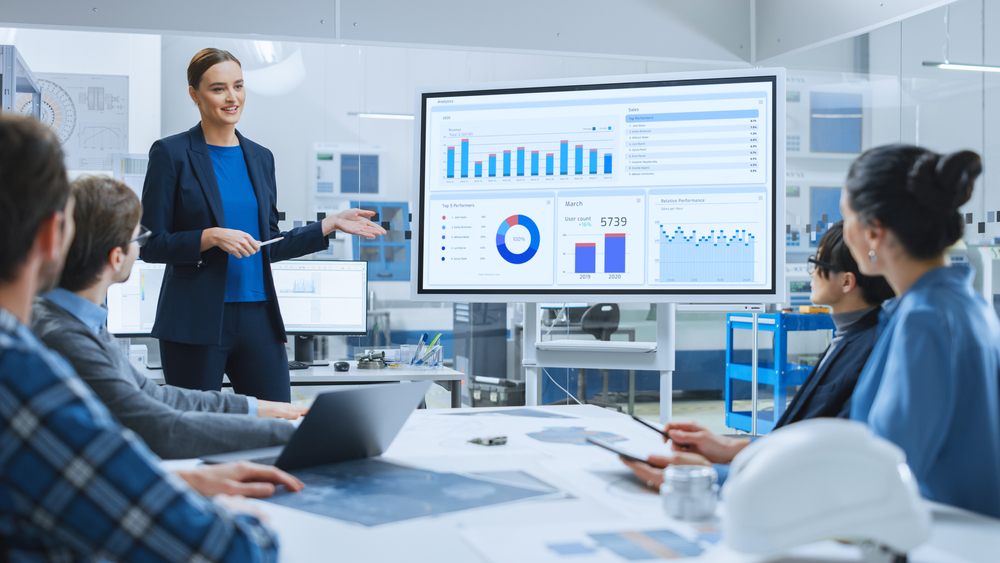 Design Early Indicator metrics.
Don't wait for results (e.g., traditionally after year 3 of data is collected and analyzed).  Design metrics that act as leading indicators.  After year 1, plan to optimize and performance tune.  Move the conversation.  Avoid "Wow – it looks like our MSK program had trouble engaging our guys in the warehouses even after 3 years,… should we look into a different solution or approach?"  Prepare for, "Wow – it looks like our MSK program is having trouble engaging guys in the warehouses – what's our plan to tackle this as we plan for year 2?"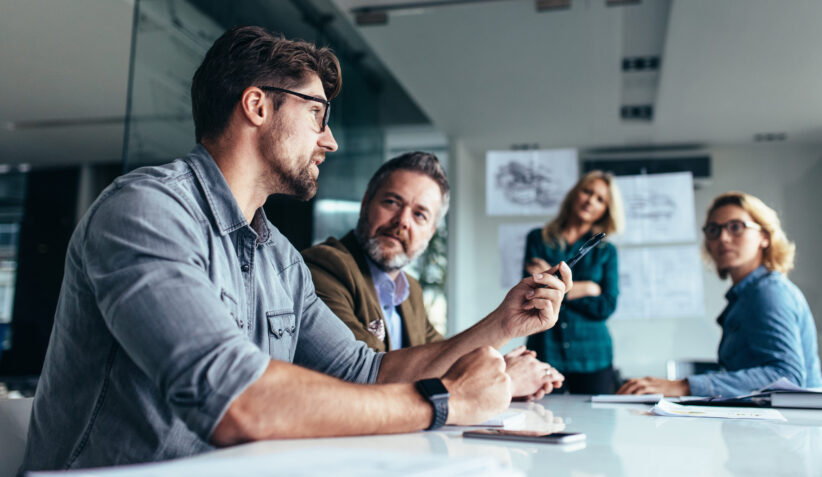 Best Practice #3:
Use ALL the data we have available in today's analytic world.
Understand how social determinants of health influence engagement and utilization.  Then optimize the point solution to meet broader needs by removing barriers.  The data can show you where actions will be impactful.
Leverage solutions that package this data for you.
Data that provides insights into social determinants of health can be time consuming to assemble into an analytic environment and then align to member health data. And yet it's so powerful for insights. Your analysts time is better spent using this data as opposed to prepping it manually.
We evaluated medical and dental claims for diabetics after the introduction of a new Virtual PCP program.  The solution was selected after seeing a statistically significant difference in PCP utilization across various household income segments.  We created a specific scope around diabetics to study impacts on utilization, medication adherence, medical costs, and co-morbidities in mental health.  Not all investigation can rely solely on data.  The task force team worked with "Voice of the Member" groups, formed based on specific demographics. They focused on understanding context and color behind the numbers.  Transportation, time away from work, and caregiving themes arose in the care access category.  Other reasons were also presented, but offered less immediately actionable solutions.
With less time prepping data, the team had more time to dig deep, address quantified specific barriers, and is now measuring impact.
Easy to use – more time for driving change.
Check out how easy it is to include Social Determinants of Health (SDoH) factors into an analysis.
HDMS Enlight makes it easy to put these best practices to work.
Learn more
Contact us for questions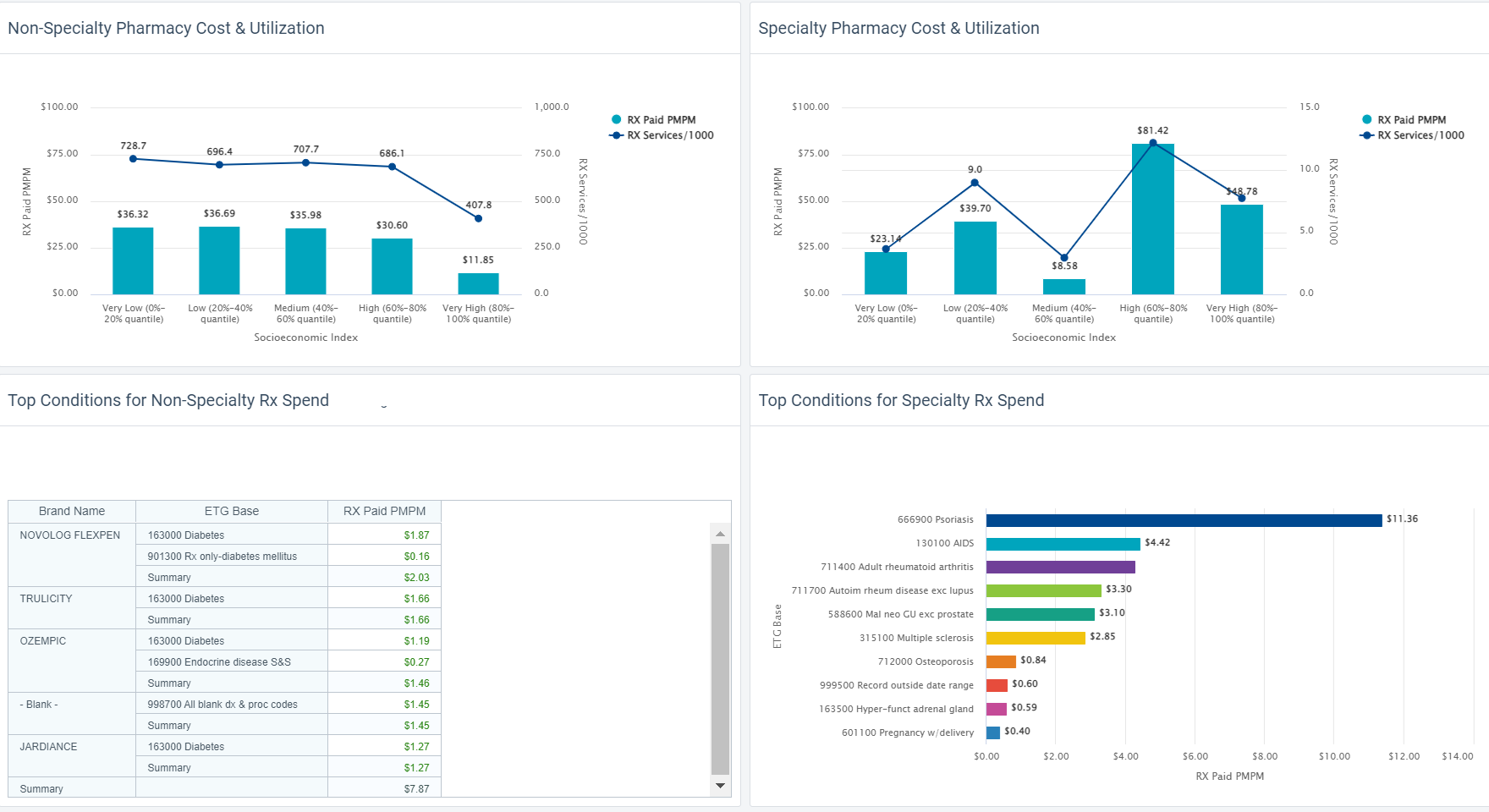 Trending now
Best Practices to Measure Point Solution Value
Analysis is the foundation.
Review an analytic framework and methodology for analyzing abortion health care services.
HDMS clients –
Ask your team if you are interested in additional analytics surrounding abortion services. We will make sure you have access to the types of metrics and dashboards that best support your business questions and benefits strategy.
Get more details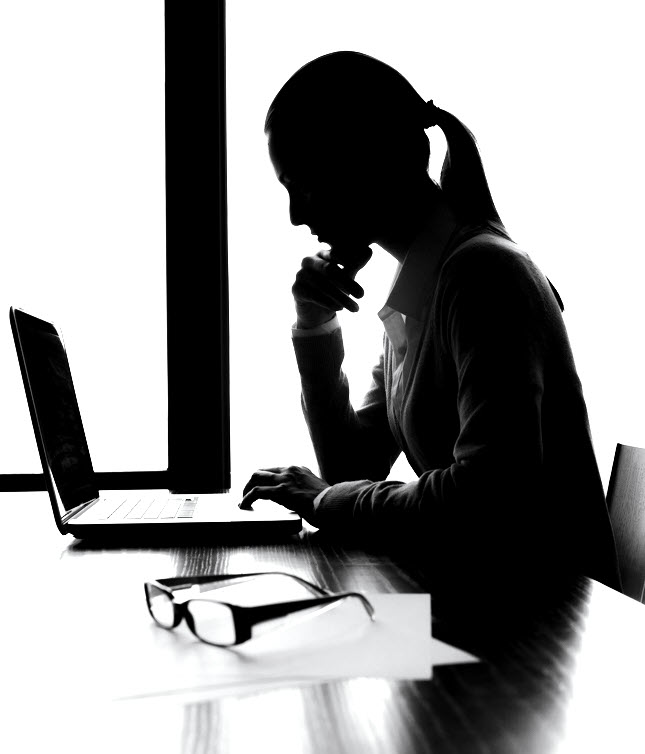 "Our data shows highest abortion service utilization by women of child-bearing age are on our plan as 'Employee only' or 'Employee with dependents' (18-19 claimants/1000). Now we have specifics for next steps."
– HDMS client
Analytic Spotlight: Abortion Services
The  supreme court ruling overturning Roe vs. Wade resulted in HR teams all across the country assessing impact and planning for shifts in member benefits both short and long term.
As legislation continues to evolve at the state level, changes, employers naturally wish to review in depth how it is impacting their workforce and benefits offerings.
Read specifics around the analytics available to provide relevant facts for informed decisions and quantified planning.
Get the Spotlight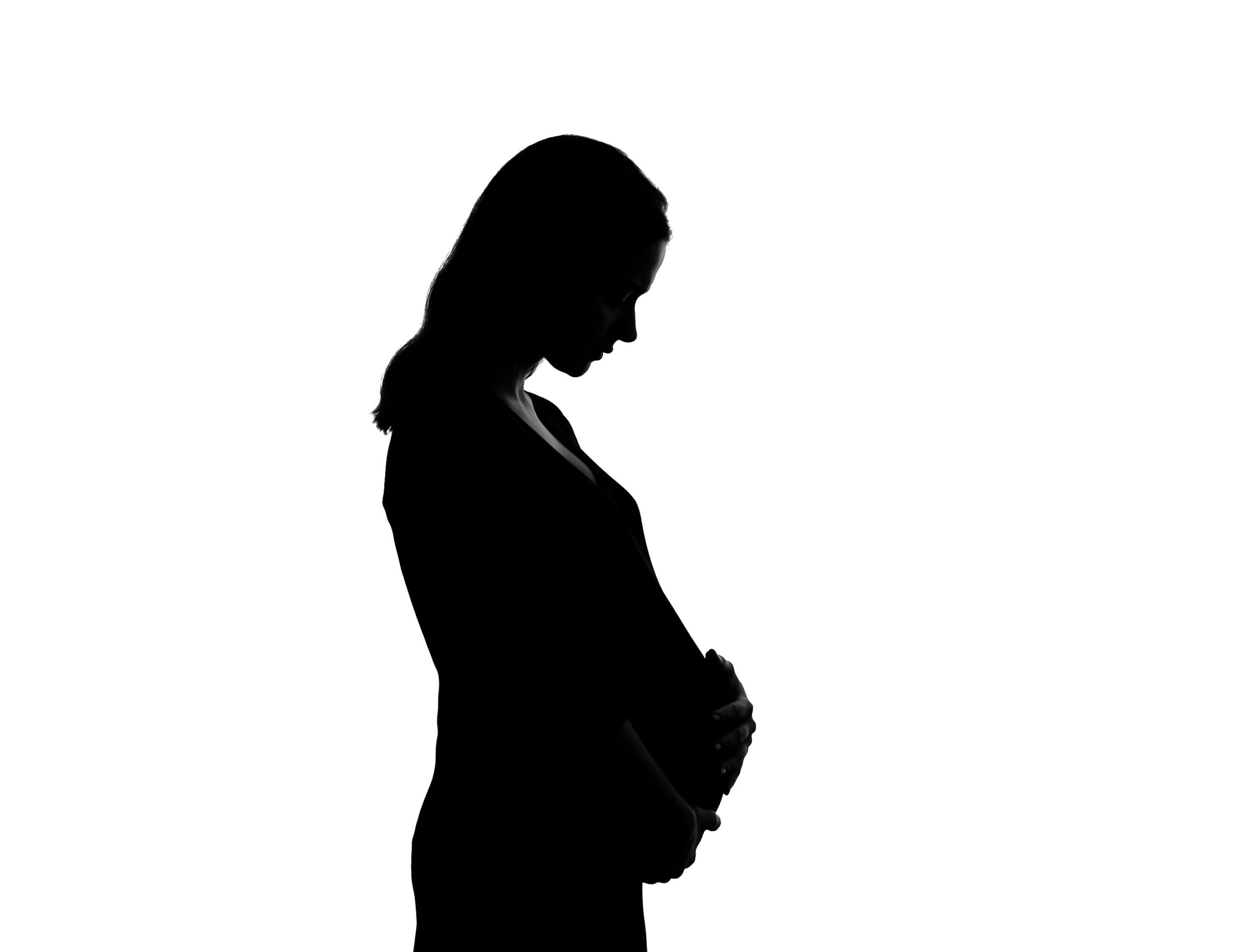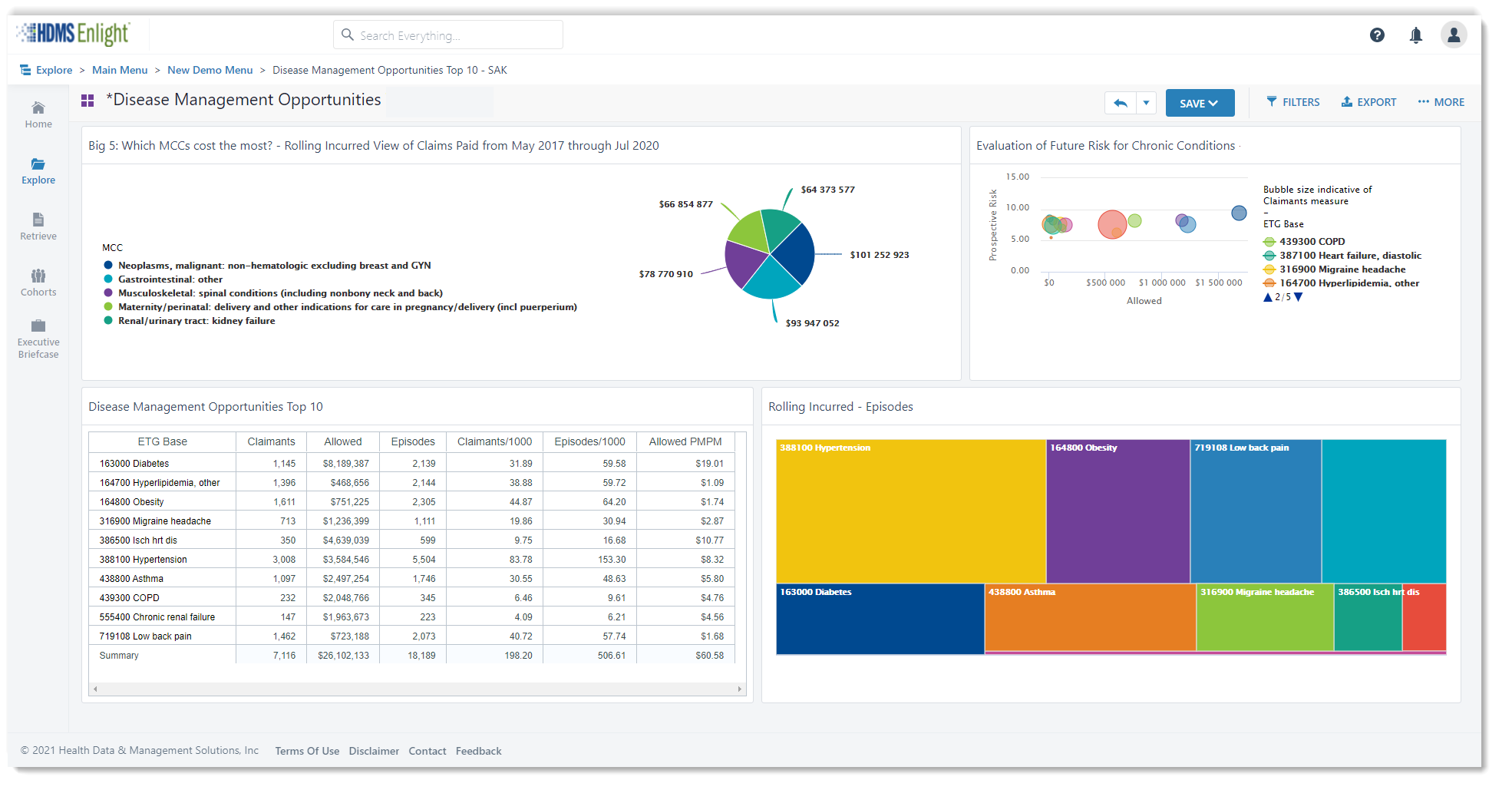 Healthcare is changing. A health data and analytics platform puts you in charge.
Easy access to answers.
Even when the questions change.
Spotlight
Analytic Spotlight: Abortion Services
Useful Documents
Infographic: Diseases of Despair
On-demand webinar
Right Data, Right Time: A 360-Degree View on Health & Wellness
Today, population health solutions are defined as the health outcomes and indicators of a community. In reality, the full story can only be told if we include social influences, economic situations, physical environments and mental behavioral outcomes.
Gaining a more complete view of a population through a variety of non-traditional data sources will have a significant positive impact on the Triple Aim.
Speaker: Barbara D. Stinnett, Technology & Healthcare Operating Executive, Timmaron Group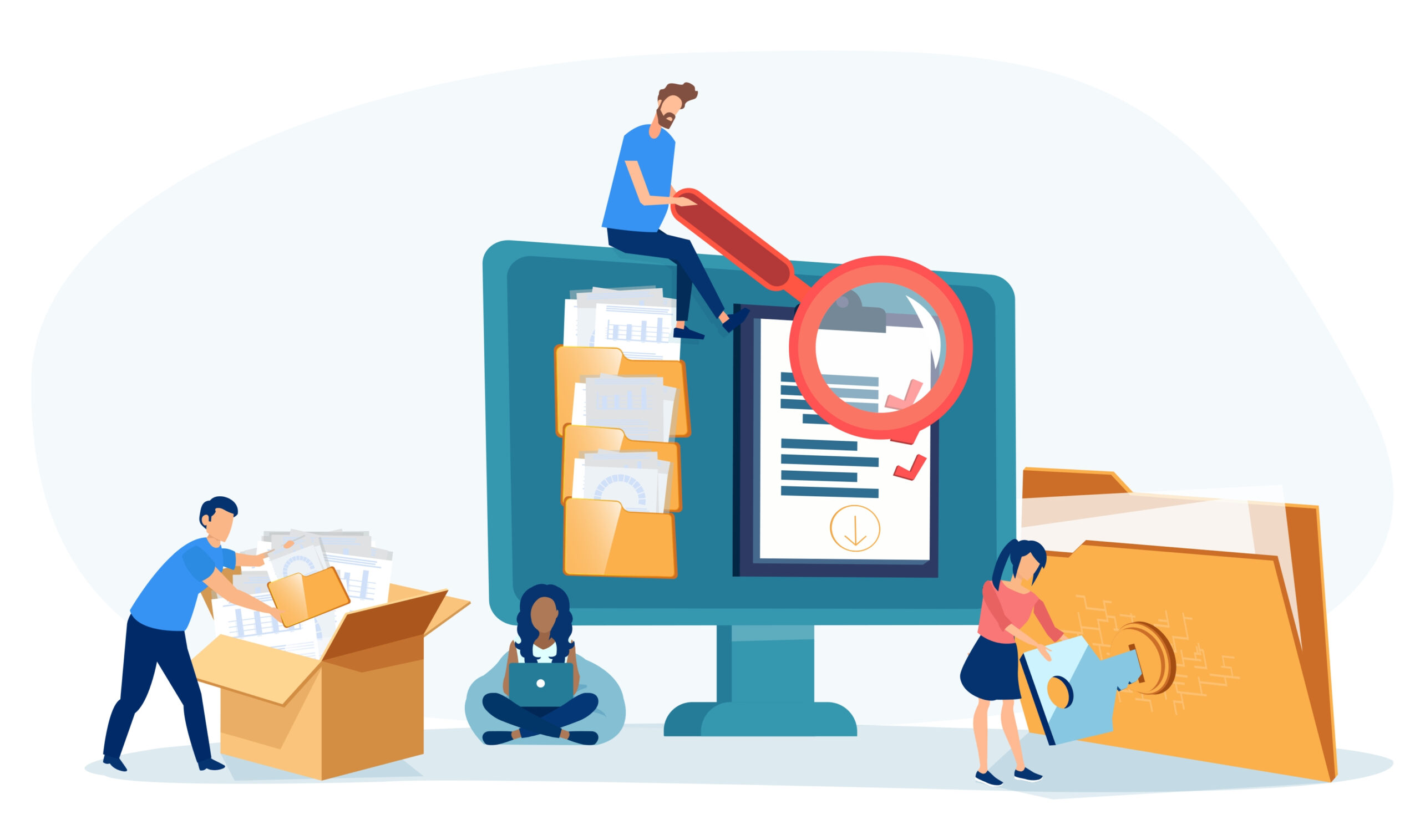 You will learn:
The Timmaron Group, using advanced health data analytics powered by HDMS, has developed a successful approach for bridging the gap between an environment of incomplete and disparate data to a transformative action playbook. The result is a 360-degree community view of members, providers and populations that identifies opportunities to improve the quality of care, provider effectiveness and overall lower health care costs.
Attendees learn how the vision of a 360-degree community view can be developed and implemented based on lessons from real-life examples and use-cases including both financial and health outcome results.
Webinar
Right Data, Right Time: A 360-Degree View on Health & Wellness
Spotlight
Infographic: Use Data to Design Effective Preventative Screening Programs
Useful Documents
Infographic: Path to Wellness
What can data tell us?
Preventive care starts with the annual wellness exam
For most people, the term "Preventive Care" suggests age appropriate cancer screenings, flu shots and childhood vaccinations.
What about appropriate regular monitoring of symptoms that prevents the worsening of a chronic illness?
Read on to see what we can learn by looking at this data.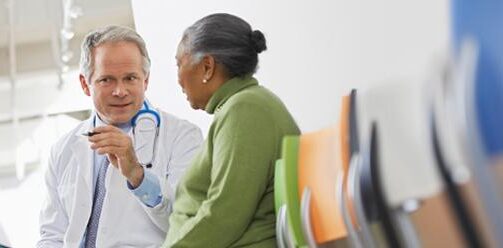 Learning from data
The broader concept of preventive care includes (but not limited to) activities that lead to the overall reduction of adverse events (e.g. fewer life-threatening complications due to a chronic illness) and the promotion of overall health in the entire population.
The "Annual Wellness Exam" (aka Annual Physical, Annual check-up, Health Maintenance Visit, Preventive Care Visit, etc.) is perhaps one of the most underutilized benefits in a health plan even though it is available at no out-of-pocket cost to the covered individual (with most federal, state and commercial plans).
Getting an Annual Wellness Exam regularly offers two main advantages:
An individual who does not proactively seek care (often referred to as a "non-utilizer") gets monitored for any new and/or existing physical and emotional problems, assessed for various risks and guided to close relevant care gaps (e.g. BMI, Mammogram, Blood Pressure check)
Establishes a relationship between the member (including his/ her family) and the Primary Care Provider (PCP)'s office making it more likely for the PCP to be the first point of contact for any health issue – rather than an Urgent Care or ER
From a Payer (Employer, Health Plan, other) and Provider (individual Physician, Group Practice, Health System, other) standpoint, there is also a financial advantage in ensuring all members get a Wellness Exam every year as described below.
What does the data show?
In looking at the Professional component of medical claims data for the last 3 years, HDMS saw an overwhelming trend among our customers.  We classified members into two groups:
Those that HAD received an Annual Wellness Exam during the reporting year
Those that had NOT had an Annual Wellness Exam during the reporting year
Adult members in both groups were then compared for ER Utilization, particularly for Avoidable ER usage using the NYU Emergent Status & AHRQ Prevention Quality Indicator (PQI) methodologies.
The results showed:
Members who have NOT had an Annual Wellness Exam within the last reporting year, consistently incurred higher overall Cost AND higher number of Visits to the ER for complaints (conditions) that are classified as: "Non-Emergent", "Primary Care Appropriate" and "Preventable/ Avoidable."
There were a higher number of members WITHOUT an Annual Wellness Exam within the last reporting year, with one or more visits to the ER for diagnoses, that qualify as "Ambulatory Care Sensitive Conditions"
What does this mean?
These reports show a clear pattern. Members who get an Annual Wellness Exam are less likely to use the ER for conditions that can be treated and/ or managed at a less expensive site of care. Hence, it is in the best interest of the organization to encourage and incent all their members to establish a relationship with a PCP and get regular Wellness exams.
Case Study: Measure the Impact of Preventive Cancer Screenings
Employers and health plans can demonstrate success through data analytics by determining the impact of preventative cancer screenings on access to treatment, risk and costs of care.
For example, a state health plan covering around 205,000 employees and dependents set out to identify the rate at which members were diagnosed with cancer after undergoing preventive screenings for breast, colorectal and cervical cancers.
For the overall state population, new cases of colorectal and cervical cancer have been decreasing while new cases of breast cancer are increasing. However, analysis of claims data for the state health plan differs for state employees:
While the rate of newly diagnosed cases of breast cancer remained steady, it was higher than the state average.
The number of new cases of colorectal and cervical cancer among state employees increased; however, the rate of occurrences was lower than the state average.
By collaborating with HDMS experts, the state health plan created episode-based analysis groups, or cohorts, to assess compliance with preventive screenings compared to national guidelines and measure the impact of such screenings on early cancer detection and treatment.
Members in the episode-based analysis group included those who were newly diagnosed with breast, colorectal and cervical cancers as well as those who had been identified as having a recurring cancer diagnosis within two years of initial detection of the cancers. The results were enlightening:
Increased early diagnosis. The majority of new cases of breast, colorectal and cervical cancer were initially diagnosed following preventive screenings:
Preventive screenings were associated with 80% of new cases of breast cancer among plan members.
Among members who received preventive screenings, 11% received additional treatments – and not just for cancer (e.g., removal of benign tumors or polyps).
Cervical cancer screenings helped identify women who need additional testing to detect or rule out uterine or ovarian cancer.
Decreased risk. The study showed early diagnosis of cancer through preventive screenings was associated with significantly reduced members' risk scores. Members who were diagnosed earlier through preventive screening had significantly lower concurrent risk scores compared to other members with the same type of cancer. Higher risk scores are typically associated with members with later stages of cancer that require more complex treatment.
Specifically, members diagnosed with breast cancer through preventive screenings had an average risk score of less than 1.00 while members diagnosed outside of preventive screenings had average risk scores from 5.88 to 6.53. Similarly, members diagnosed with cervical cancer through preventive screenings had average risk scores of 1.00 while those diagnosed later exhibited risk scores of 3.31 to 4.22.
Reduced costs of care. Analysis also revealed the impact of preventive screenings in lower costs of care. The cost of treating breast and cervical cancer for women identified by preventive screening was lower on average.6
White Papers
Preventive Care Starts with the Annual Wellness Exam