Five essential strategies for healthy essential employees
This year, you've adjusted the physical working environments in your offices, manufacturing plants, and retail floors. You've adopted the state, local, and CDC guidance with your own new policies for COVID-19. You're even offering free flu shots on-site for your employees.
Wondering what else you can do to support your essential workers? By analyzing a few key metrics, you can make decisions that support employee health and productivity—now, and into the future.
Get the guide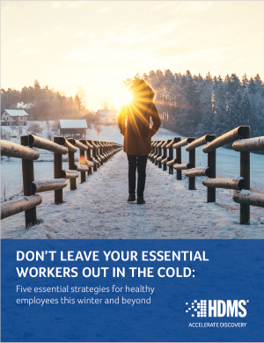 Spotlight
Five essential strategies for healthy essential employees