Five essential strategies for healthy essential employees
This year, you've adjusted the physical working environments in your offices, manufacturing plants, and retail floors. You've adopted the state, local, and CDC guidance with your own new policies for COVID-19. You're even offering free flu shots on-site for your employees.
Wondering what else you can do to support your essential workers? By analyzing a few key metrics, you can make decisions that support employee health and productivity—now, and into the future.
Get the guide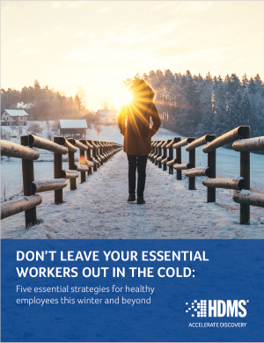 Spotlight
Five essential strategies for healthy essential employees
On-demand webinar
Put analytics to work: Key metrics for healthy essential employees
Hosted by Employee Benefit News & Employee Benefit Adviser
You're doing all the right things – adhering to government and CDC safety measures, adopting state and local guidance into your operational policies and you've offered flu shots. What else should you be doing to keep your essential workers and their families healthy this winter and next year?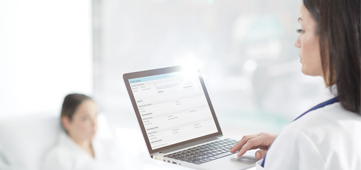 You are probably a bit overwhelmed, trying to ensure the safety of your employees and their contribution to smooth, reliable business operations, as winter approaches. With the convergence of COVID and flu season bringing new challenges, using your data in new and insightful ways becomes essential too. You can navigate the impact of emerging trends in virtual care, mental health, parental leaves and COVID-19 testing results. HDMS would like to give you some ideas about using analytics to quiet the chaos and make the best decisions for the care and costs of your most essential asset – your employees.
Join this webinar to connect 5 health care and benefits trends to analytic strategies that will best serve the health needs of your essential workforce this winter and beyond. HDMS, experts in health data, will share:
Key health trends to watch
Select metrics to monitor
Insights that connect metrics to emerging trends within your population
Leading indicators to monitor for next year's benefit design decisions
Leave with an understanding of how to create a streamlined strategy which uses analytics to monitor essential employee health and prepares you for decisions. Take away new ideas for metrics and leading indicators you can monitor to anticipate needs and budget more confidently!
Webinar
Put analytics to work: Key metrics for healthy essential employees